Travis J is a Rising R&b recording artist born in California but raised in Mobile Alabama. His style showcases a west coast vibe mixed with a hint of southern edge.
Travis J has been singing since a kid. His love an passion for music started well before his breakthrough into the music industry. He grew up singing in church; In which, lead him down a spiraling path, in the chase for success in the music industry. His ability to mix R&b, hip hop and reggae helped him create an unforgettable sound that leave a lasting impression on the audience.
Travis J has performed in the mix of many audiences. He has definitely been put to the test and has stood his ground. Travis J has entertained alongside many mainstream and independent artists such as BOOSIE BADASS, PBE PLUTO, J HOLIDAY, BIG POKEY BEAR and many more. Travis J will be taking the stage in "VEGAS" May 5th performing his new single "LET GO" alongside of PBE PLUTO.
Come Catch A Vibe with Travis J at Black Swans for his Cinco de mayo Concert and performance.
Travis J brings smooth tones and live instruments to back him. Follow Travis J on all social streaming and media platforms for more updates on shows, releases and more.
https://instagram.com/travisjmusic?igshid=YmMyMTA2M2Y=
https://www.facebook.com/travis.jamail?mibextid=LQQJ4d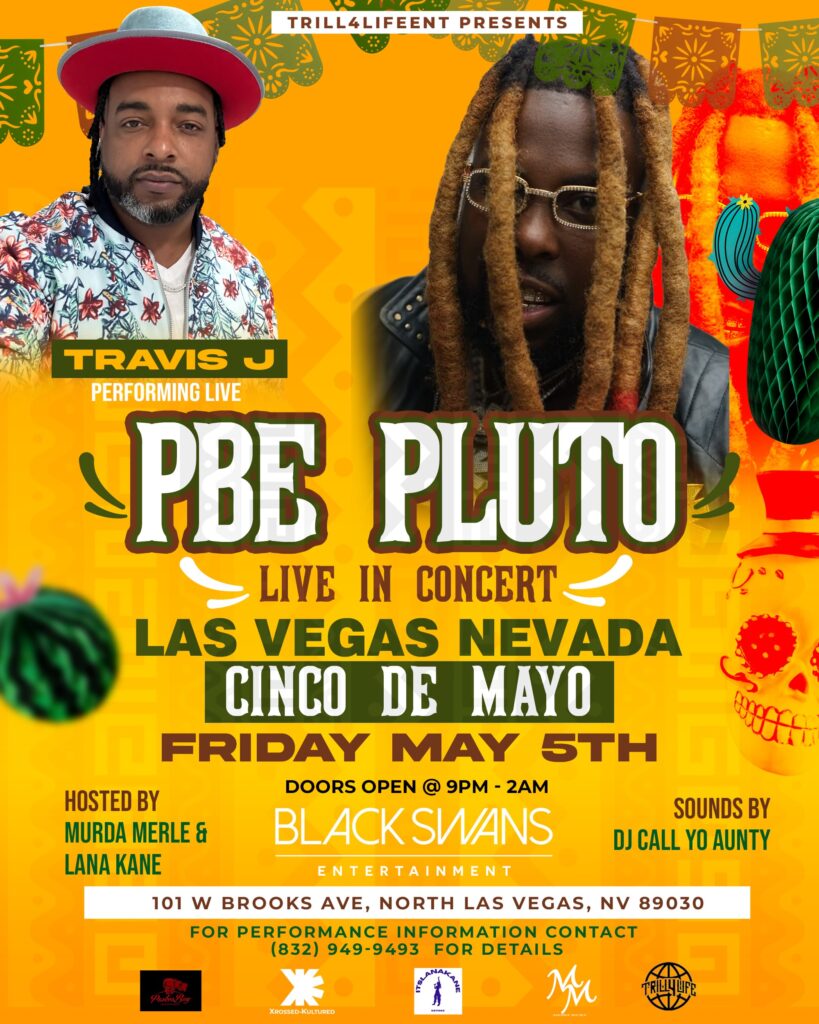 BOOKING/FEATURES: PARKERBOYENTERTAINMENT@GMAIL.COM